ET Law Understands That You Are Unique
ET Law is committed to providing you more than top-notch legal representation. To get the solutions that you require, ET Law develops an understanding of your business to determine how your legal issues relate to your larger unique goals. With this About You approach, ET law alleviates your stress caused by legal issues so you can concentrate on your core business.
With an understanding of your business and your goals on the front end, ET Law will tailor your representation to meet your needs in the most cost effective way.
Business Restructuring
100%
Debtor/Creditor Rights
100%
Customized Legal Services
Based on you and your business, Eric Terry Law customizes your legal representation to ensure the "right fit" by offering:
Fees
ET Law offers competitive fees and alternative billing structures.
House Calls
"House Calls" regarding your case at your office or any other convenient location.
Minimal Conflicts of Interest
At Eric Terry Law, we have minimal conflicts of interest.
Personal Attention
ET Law alleviates your stress caused by legal issues, so you can concentrate on your core business.
24/7 Availability
Eric Terry Law is always available to you, day or night.
Quick Response
As a client of ET Law, know that we'll get back with you as fast as possible.
Large Network
When ET Law isn't the right fit, we can help you select & engage another lawyer via our large network of lawyers & law firms across the country.
Presentations
ET Law offers free presentations to your business on a variety of legal topics to assist you in assessing & minimizing costs.
Creative Solutions
Rest assured that ET Law will work tirelessly to come up with creative and effective solutions for you.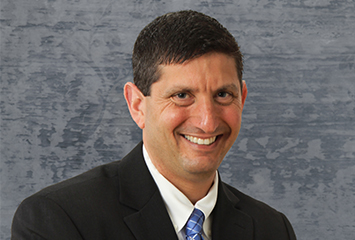 Eric B. Terry
Founder
Licensed in Texas.
Based in San Antonio. Serving South Texas and beyond.
Although Eric primarily serves South Texas, he is able to travel/meet with clients anywhere in the world his services are needed.
Phone: 210-468-8274
Email: info@ericterrylaw.com
Words That Describe ET: Honest, Loyal, Creative, Hard-working, Selfless and Sense of Humor
Significant Mentors:
Stuart A. Terry MD, father
Robert D. Albergotti, Haynes and Boone, LLP, former partner
H.F. "Hippo" Garcia, former federal judge for U.S. District Court, Western District of Texas, former boss
Favorite Quotes:
"To give a person dignity is above all things." – H.F. "Hippo" Garcia, former federal judge for U.S. District Court, Western District of Texas
"Everything that guy said is …. ….  thanks" – Vinnie from My Cousin Vinny
"Was it over when the Germans bombed Pearl Harbor?" – John Belushi as Bluto in Animal House
Favorite Musician: Eric Clapton
Favorite Book: A Clockwork Orange by Anthony Burgess
Favorite time to workout: Morning
Motivators: His twin boys
Starbucks drink: Grande non-fat latte
Favorite Food: Oysters on the half shell